Digital content is better when prepared in multimedia formats i.e using a combination of two or more of the media formats i.e. text, audio, video graphics and photos.  We have a whole course here on Multimedia Production where you can explore more on this concept. But this unit is aimed at helping you appreciate multimedia content packaging.
Multimedia packaging refers to the art of designing content for web-based platforms.
There are two good reasons for publishing multi-media content on your site:
1. People have different preferences for how information is presented online. Publishing content (academic) in several different forms on your website to appeal to different visitors can greatly increase your site's readership.
2. Google indexes multi-media content. For example, it will index images and videos just like it will index text on a website.
Therefore your site's search engine rankings will improve if you include images and/or videos on your site, as long as the images and videos contain elements that Google looks for, notably keywords for SEO (search engine optimization).
Multi-media content on websites includes:
Text: written word, the most-used way to present information on the internet. Transcriptions of video and audio (see Video and Audio, below) are a newer and increasingly popular way to use text online.
Image: photos and graphics created with digital cameras, graphic software, or images from scans of printed material.
Video: screen capture (recording activity on a computer screen combined with audio, often used to create how-to videos for computer-related demos), talking head, and webinars (online seminars converted into video) are popular kinds of videos that can be used online.
Videos can also be transcribed and offered in text form for people who don't have time to watch the video and/or prefer text.
Audio: sound recordings, a popular example being podcasts which can also be transcribed and offered in text form for people who don't have time to listen to the podcast and/or prefer text.
What are Multimedia Content Packaging Tools
The following are examples of Multimedia packaging tools.
PowerPoint Presentation
A PowerPoint presentation is a presentation created using Microsoft PowerPoint software. The presentation is a collection of individual slides that contain information on a topic.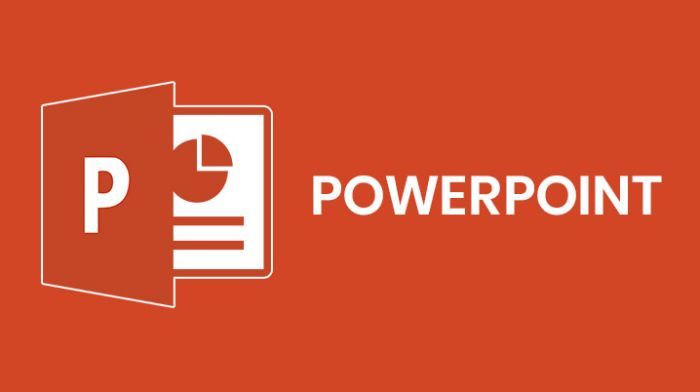 PowerPoint presentations are commonly used in business meetings and for training and educational purposes.
What can you do with powerpoint presentation?
Design
The design features of PowerPoint allow you to customize the appearance and format of the slides. PowerPoint typically comes with a set of preloaded themes for you to choose from.
Additionally these can range from simple color changes to complete format layouts with accompanying font text. Themes can be applied through the whole presentation or a single slide.
Using the page setup allows you to optimize the presentation for the display size; for instance, you should use a larger screen ratio when displaying on a projector compared to a computer screen.
Animation
PowerPoint animation is divided between slide transitions and element animation. Using slide transition adds an effect when switching slides during a slide show. You can edit the transition effect and timing, as well as opt for an on-click or automatic transition between slides.
Element animation adds movement and sounds to the objects within the slide. For example, if you're constructing a photo gallery as a slide show, you can choose which pictures enter the slide first, how they enter and add a sound as they enter.
Presentation
The presentation function of PowerPoint is largely designed to accommodate public speaking. PowerPoint comes with a built-in notes function; when printing out presentation slides, you can add presenter notes beside each slide as accompanying content.
This is useful to clarify points in the slide without sacrificing the slide's readability. As of the 2007 version of PowerPoint, you can pre-record narration for a presentation. PowerPoint also has a rehearsal function as well, allowing you or your team to practice your timing and monitor the length of your presentation.
Integration
It should be noted that PowerPoint is compatible with all other software in the Microsoft Office suite; you can export slides into Word documents or use Excel charts within your presentation.
In addition to image and audio support, PowerPoint 2007 also has video-integration functionality; you can embed videos within a presentation for easy playback without exiting the program. You can also export presentation files to an online interface for multi-user remote editing and presentation practice.
Watch video on how to package multimedia content using Microsoft Power Point
Thinglink
ThingLink is a tool for creating interactive images by tagging content to a photo or drawing. Tags can link to websites, Facebook or Twitter pages, videos, maps, other images, audio, or google resources.

Users can also create interactive videos with a professional or premium account.
Interactive images can be shared on social networks, including Facebook, Twitter, Pinterest. There is an option to embed the Thinglink image on other websites as well.
Another feature that Thinglink offers is 360 degrees tours with tags. Users can upload 360 degrees pictures and add audio and video tags for a 3D virtual reality experience. This feature is only available with a Professional or Premium subscription.
Thinglink can be especially useful for science, geography, history, language, and visual arts.
Science: Students can create an interactive image to develop or demonstrate their knowledge about a scientific concept or topic. Check out this example of the solar system:
English/Language Arts: Students can make their own vocabulary mind map and tag related words and images. Students can also annotate images of their favorite authors and texts. See an example in which the image links to the Edgar Allan Poe's birthplace, major works, and related websites.
Geography: Students can pinpoint names of places and landmarks. They can also include definitions or annotate historical facts on maps.
Arts: Have you ever wanted to show your students a virtual tour to the Louvre? Better yet, your students can create one by tagging paintings to artist, times and movements. See an example here:
How to Use ThingLink
Step 1 . Go to https://www.thinglink.com/
Step 2. Sign up by creating an account using an email or sign up using your Facebook, Twitter, or Google account.
Step 3. Explore or follow popular users or topics.
Step 4. Upload an image from your hard drive, the Internet, or Facebook.
Step 5. Select a position on the image and tag it to a website, video, or map.
Step 6. Share your interactive image on Facebook, Twitter, Gplus or obtain a code to embed it in your website.
Watch video below on how to use Thinglink
Prezi
Prezi is a web-based tool for creating presentations (called prezis for short). It's similar to other presentation software like Microsoft PowerPoint, but it offers some unique features that make it a good alternative.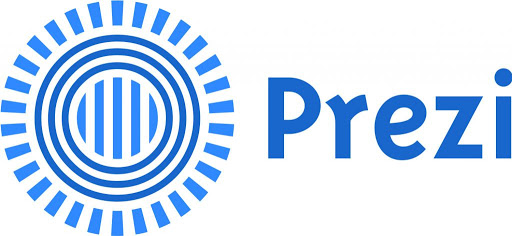 How does a prezi work?
Most types of presentation software use a slide-based approach, where you move back and forth between individual slides, kind of like pages in a book.
Prezi, however, uses a canvas-based approach. Instead of using slides, Prezi has one very large canvas that your presentation moves around on, zooming in and out to view various frames.
This concept is much easier to describe with a visual aid, so we've embedded a sample prezi below. Simply select Start Prezi, then use the arrows at the bottom to navigate through the presentation.
Want to learn more watch the following video from Prezi.
what makes Prezi unique?
Why use Prezi?
You might be wondering what makes Prezi different from other presentation software, like PowerPoint or Keynote.
Prezi is completely free to use.There are upgrades you can pay for to unlock additional features, but everything you need to create and share a dynamic prezi is available free of cost.
Another great reason to use Prezi is that it is run entirely through your web browser, meaning there will be fewer compatibility issues than with other programs like PowerPoint. Your prezi will always look the same, no matter what computer you're viewing it on.
Because of its unique presentation style, Prezi can use movement and metaphor to help communicate a point you're trying to make. If you want your audience to really feel a sense of space and distance between locations, you could use a map template.
Canva
Canva is a graphic design platform that allows users to create social media graphics, presentations, posters and other visual content. It is available on web and mobile, and integrates millions of images, fonts, templates and illustrations. according to wikipedia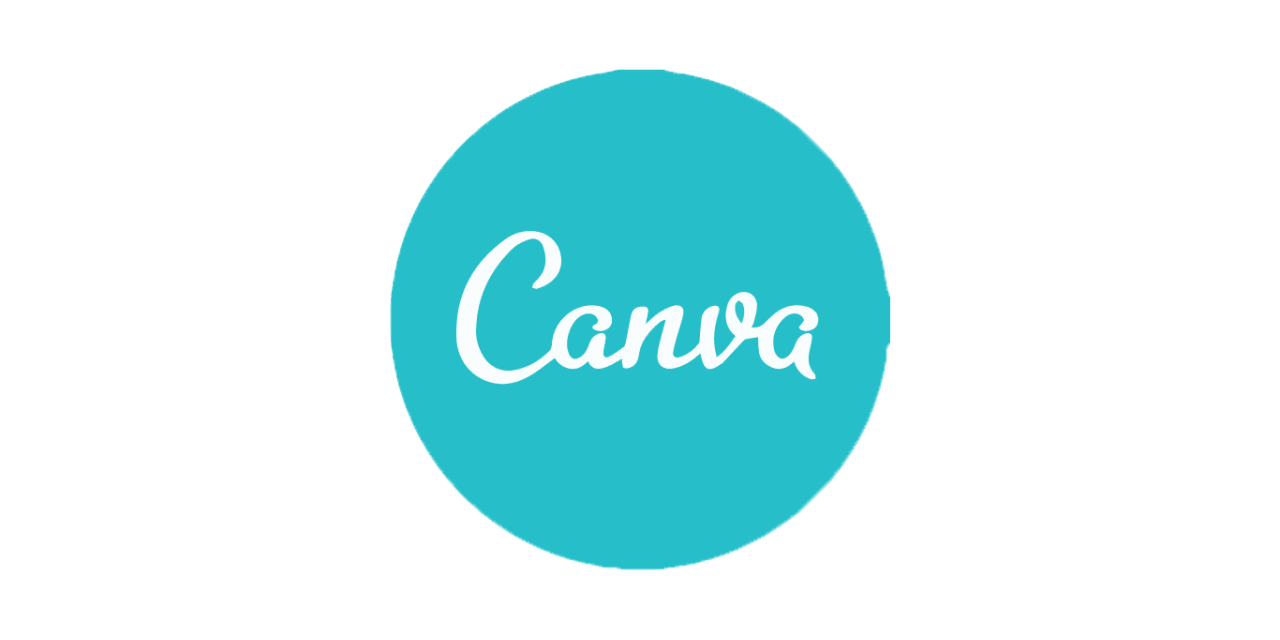 Begin with a content marketing strategy.
While we don't think you have to go through the whole process of creating Gantt charts and editorial calendars — though they can keep you organized — it's important to identify your content goals, and the platforms that will best suit them.
For the animal shelter's weekend adoption event, the primary purpose is to let people — like social media followers — know about the event, and make them want to share it on social media. In this instance, we want to create a post to share on Facebook, Twitter, Pinterest, and Instagram, and a visual that would work as a poster to print and display locally.
2) Browse the templates library to find and create the right content.
Canva has a collection of specific, professional templates for a wide variety of content. The templates page is arranged into categories — types of content — and subcategories for themes or topics. For example, you can choose between templates for posters and or presentations, based on the content marketing strategy your formulated in the previous step. Plus, each one is already optimized in the right dimensions for things like banners, headers, and cover photos for specific sites like Facebook, Twitter or LinkedIn.
Keep in mind that these templates are meant to be your springboard to start designing. For many creative professionals, from writers to designers, starting with a blank canvas can be one of the biggest challenges. With these templates, you don't have to create your content from scratch, or hire a professional designer just to create your day-to-day graphics.
For our animal shelter example, we'll start with this social media graphic template:
In the next steps, we'll show you how to edit this template using Canva's drag and drop design tools.
3) Find the right visuals to go with your post using Canva's built-in photo library.
Visual content is 40X more likely to get shared on social media than other types of content. And since we want our pet adoption fair to get a lot of engagement on social media, like comments and shares, we have to include the right kind of visuals in its promotion. Using Canva's built-in media library, we'll look for a picture of a cute kitten to catch people's attention — and hearts.
To start, type a keyword or two into the search bar, and choose from any of the photos or illustrations — that means no more Google image searches. The extensive photo library hosts a wide variety of subjects and themes, like abstract images, textures, landscapes, people, and animals. Once you've found the perfect image, just drag it over to your design, and drop it where it needs to go.
Canva also allows you to upload your own images and use them on your design, which is perfect for adding your logo and other branded visuals to content. (You'll notice the text has changed in the image below — we'll get to that in our next step.)
4) Marry image and text through typography.
Now that we've got a cute kitten image to draw attention, we need to give our audience some details about the adoption fair. And since we're already working with a template, we can just edit the placeholder text and add in the right details.
The best social media content is a marriage of visuals and text — remember the statistic we cited earlier about the shareability of copy that includes the right amount of imagery. However, making sure your font complements the rest of the visual content can be tricky. While some professionals have years of experience to help them pair fonts, Canva provides a shortcut: The font pairing tool.
First, pick your starter font. Then, this handy tool shows you the best font combinations for your chosen typeface, as well as real-life examples from the web.
5) Enhance your image with a filter.
Filters are a great tool for easily changing the tone of an image. Plus, applying a custom filter across your various posts can help to create a theme and tie your campaign together, boosting consistency and recognizability.
To add a filter, select your image, click on the filter button, then choose from any of the 14 custom filters available in Canva. Use the slider to control the intensity of the filter. There are also advanced options that allow you to play with different settings like brightness, contrast, and saturation, or to add effects like a vignette.
6) Resize your whole design to fit various platforms.
We're done creating our visual. That was quick, right? Now, we have to post share it across various social media networks, and print our poster. That also means we might have to resize for those various outlets — but rather than going back and re-designing the entire visual according to the dimensions required by each one, we can use Canva's Magic Resize tool.
The Magic Resize tool is available for Canva for Work users — a paid plan starting at $12.95 per month. But if you're using the free tools, fear not, as we've included some alternative resizing directions below.
That said, Magic Resize is quite a time-saving feature that lets you copy and resize one design into formats for various channels. Just click on "File," navigate to "Magic Resize," then choose the different formats you want to use to adapt your visual. Then, click the "resize" button, and you're done.
Users of Canva's free tools can still resize their designs by creating a copy of the original visual. Click "File," "Change Dimensions," and select the format to which you'd like to resize the design.
7) Collaborate with a team, or post the visual to social media.
Canva allows you to collaborate with your team or design partners on a visual, within the same platform. Simply click on "Share", navigate to "Link," and choose the "can edit" option to generate a link that allows others to edit your design. Alternatively, you may choose the "can view" option to allow someone to see your design, without the ability to edit it.
Otherwise, you can post your final design directly to Facebook or Twitter. There's also an embed option, which generates the code to embed your design into your blog or website.
For other channels, or if you want an offline copy of your design, you can download an image file in a JPG, PNG, or print-ready PDF format. For our animal shelter visual, we'll download the flyer version of the design as a high-quality PDF file, to enhance its printed appearance.
Reading Resources
What are Multimedia Content Packaging Tools